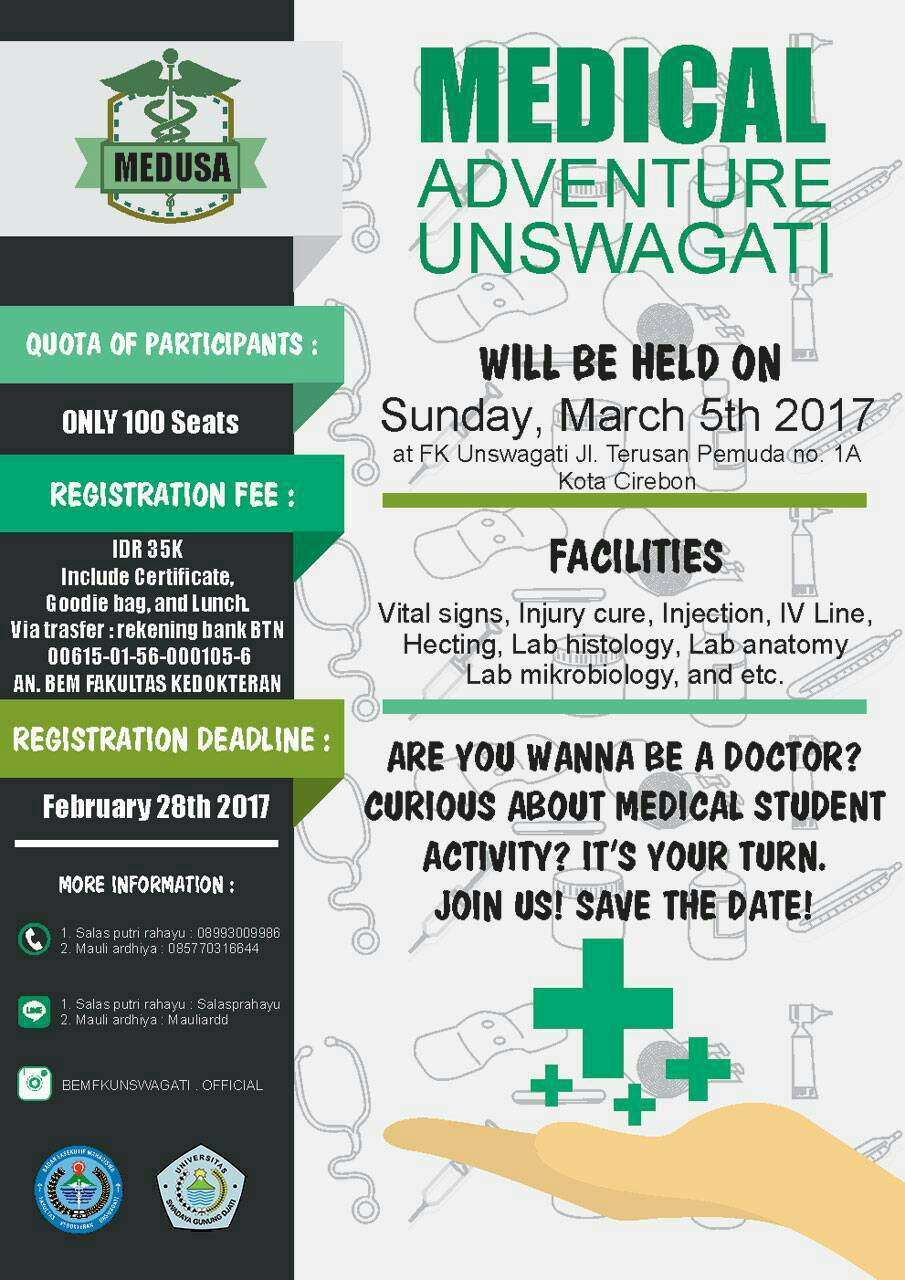 ---
ATTENTION PLEASE
FK UNSWAGATI
"Open House"
Halloo adik adik
Kamu bercita-cita jadi dokter? Atau penasaran gimana rasanya jadi mahasiswa kedokteran ?
Mau tahu kegiatan mahasiswa kedokteran bagaimana?
Come and join with us on "Medical Adventure Unswagati."
available only 100 seats
5 maret 2017
Kampus III FK UNSWAGATI (Jl.Brigjend Darsono / Jl. Terusan pemuda No 1A)
(money)only 35k
Fasilitas :
1. Merasakan jadi mahasiswa kedokteran
-Vital Sign
-Hecting
-Injury cure
-IV line
-Lab. Microbiology
-Lab. Anatomy
-Lab. Histology
2. Mendapat materi dari dokter langsung
3. Goodie  bag
4. Free lunch
Transfer via BTN
00615-01-56-000105-6
a.n. Bem FK Unswagati
For more information!
Contact Person :
1.Salas Putri Rahayu
Phone : 08993009986
Id. Line : salasprahayu
2. Mauli ardhiya
Phone : 085770316644
Id. Line : mauliardd
Check our Instagram: bemfkunswagati.official
Don't miss it !